As human beings, we have untapped resources within us that we need to realize and utilize. Building a stronger, more resilient health regimen enables us to redefine and renew ourselves. And what is a whole new year ahead of us if not a means of accessing more of our health and wellbeing?! 
As with all things, sometimes we just need to take some time to reflect and reassess where we are as well as where we would like to be on our health journey. And this is often the hardest part because it involves taking a true look at your life, lifestyle factors, and habits that both bolster and deplete your health. For everything that you are doing well, be happy and proud! And for all that isn't going so well, you can implement some steps to improve.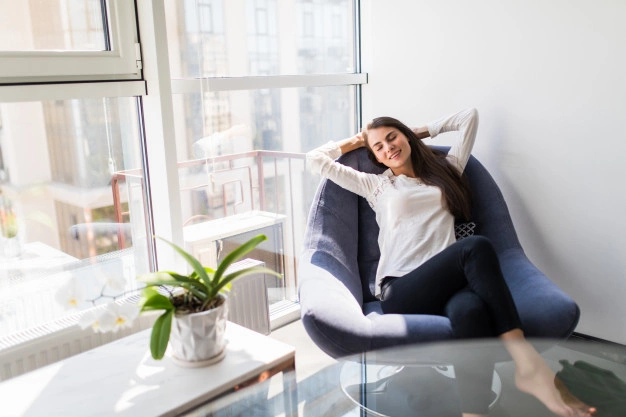 Here are 3 ways to build a stronger you:
Immune function is a crucial area for health and wellbeing. Your immune system is the first line of defense against damage- from both internal and external factors, so look after it well, and it will serve you. As well as boosting your vitamin C intake daily, pay heed to the type of supplementation you are using. Choose products with high bio-availability that are up-taken far more efficiently into your bloodstream. Think of your vitamin and mineral supplementation broadly as many vitamins and minerals are synergistic and work together to build a stronger you!
Know what you deserve. A lot of the time we do not treat our body well through a lack of value upon ourselves. You need to believe in better to get better. Issues of self-worth can hinder your health and wellbeing because if you do not value yourself, then you will likely make poor choices in many aspects of life, including health and wellness. Remind yourself of all your goodness, embrace all your faults as just another part of who you are, and work to improve areas where you feel limited, drained, or stuck. Be gentle with yourself but don't be afraid to call yourself out on behaviors and habits that impede your ability to live well.
Establish some goals. We all need goals. There are always improvements needed, even if you feel your wellness regimen is fairly good presently. And don't call them resolutions! Think about setting an intention, then create a goal from that intention and take action upon it. Review your goals regularly and adjust where needed. The important thing is that you keep moving forward – even if it appears to be in the smallest of steps. Slow and steady wins the race!
Body Kitchen has been contributing to building stronger, healthier people since 2018. They have firmly established themselves as a health-conscious team of nutritionists and cellular biologists drawn together by a shared ethos: food sparks change. Vitamins, minerals, and antioxidants are more than molecular compounds!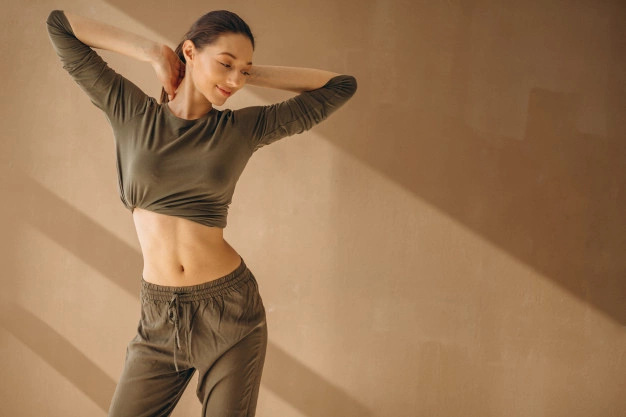 Here's how their supplements can build a stronger you for 2022!
 
VITAMIN C with Liposomal C
Body Kitchen's Vitamin C Shield is now improved with Liposomal C, which protects you from day-to-day exposure to harmful factors that can interrupt the body and weaken the immune system.
"By using liposomes, our formula is able to transport vitamin C past the intestines and deliver into the bloodstream. This results in a highly efficient way to utilize the vitamin properly"- Body Kitchen
Here's what makes Vitamin C Shield so special:
Boost your immunity with 1,000mg of vitamin C in one single serving. This powerful vitamin C formula can also be used in combination with any of our collagen formulas for improved skin moisture results
Liposomal C has been clinically shown to have 120% improved absorption compared to other sources of vitamin C with enhanced retention
Non-GMO
30-day happiness guarantee!
We are still in the cold season! Finding better, more efficient ways to protect and support your body is fundamental to your wellbeing. And vitamin C isn't just for winter, so it should be a daily goal to ensure your vitamin C consumption is appropriate throughout the year.
We cannot just rely on food and nutrition, a well-balanced health regimen includes supplementation to strengthen the foundation of your wellness – and even more so with vitamin C as it is a water-soluble vitamin, which means it is not stored by your body. A daily dose of a quality vitamin C supplement can help to improve and support your immune function.
Body Kitchen's Vitamin C Shield helps to:
Improve immune system response
Promote optimal cellular function
Neutralize age-accelerating free radical damage
Dose: As a dietary support supplement, adults are suggested to take 1-2 capsules daily.
 
PRO-ELASTIN
This supplement by Body Kitchen helps to lift, plump, and renew your skin! It fights sagging and wrinkles from within by supporting skin's natural elasticity and firmness.
If a fresher, more youthful appearance is one of your objectives for 2022, this skincare from within is worth trying!
As we age, elastin fibers degenerate and the bio-synthesis of our skin slows down. Elastin is essential for healthy skin because it helps it look and feel smoother, as well as adds to its resilience – and by extension, its strength to protect you!


Here are some Pro-Elastin benefits to highlight:
Boosts collagen and elastin: Promotes production of skin's structural 'youth proteins'—elastin by over 250% and collagen by over 100%
From the coast of France: Features Prolastin®, a revolutionary French elastin derived from clean, pure, and concentrated marine protein peptides
Clinically effective dose: Delivers a potent 1,000 mg serving of clinically backed elastin shown to support supple, younger-looking skin
High absorption: An advanced enzymatic hydrolysis process ensures superior absorption and bioavailability for optimal benefits
As we know, our skin is our protective shield. So it makes sense to take care of our skin and give it an added boost. Not only will this help us move toward an enhanced, youthful complexion, but also bolster us from within by improving the condition of your skin. Your body needs elastin to help repair and renew skin and other connective tissue.
Body Kitchen's Pro-Elastin contains 1000 mg of pure elastin peptides. In addition, Pro-Elastin:
Is physiologically important to provide skin resilience
Protects against breakdown of elasticity and firmness
Combats visible signs of aging
Aids in skin renewal and rejuvenation
Advanced marine peptides are highly bio-available, helping elastin reach the skin's structural level
Body Kitchen products are proudly made in the USA and supported through a 30-day Happiness Guarantee – so it's time to get happy!
Body Kitchen is the first line of edible wellness. Their products are specially formulated by nutritional experts and cellular biologists. They don't expect you to become a nutritional expert, have all the answers, or read clinical studies to identify the most potent ingredients – you can leave that in the capable and experienced hands, hearts, and minds of Body Kitchen!
 
* In partnership with our friends at Body Kitchen* Photo courtesy of Body Kitchen
* These statements have not been evaluated by the Food and Drug Administration. These products are not intended to diagnose, treat, cure or prevent any disease.
* The information available on ewellnessmag.com, including text, graphics, and other materials is for informational purposes only. Reliance on any information in ewellnessmag.com is at the user's own risk. Sponsored product placement may appear in the article. The visitor of this website acknowledges that the information available on or through ewellnessmag.com is not and is not intended to be a substitute for professional medical advice. Copyright © 2022 Brawo Press, Inc. All rights reserved.