The start of spring is ideal for setting new goals and restarting your health and fitness regimen. As the recent pandemic slowly tapers off, restrictions are eased and life can thankfully begin moving forward again.
Feeling stuck is not a great place to be, but essentially, a limitation is a mindset. After such a long period of time that brought on restrictions, limits may have found a way to nestle into your space! But all it takes is a fresh perspective to hopefully kick start things.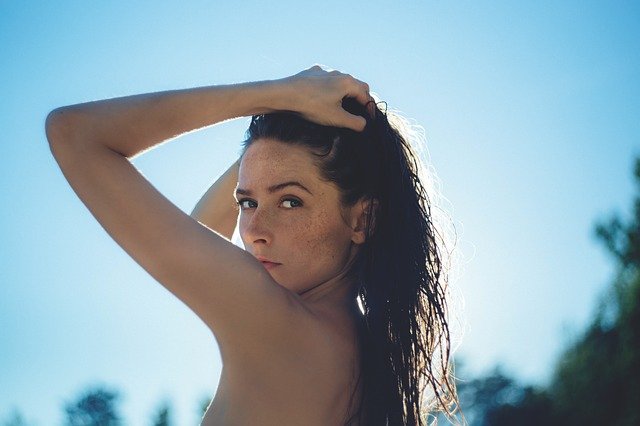 Perhaps, during stay-at-home orders, you may have put on weight, or just generally not eaten as well as you would have liked. The fact that gyms and leisure facilities were closed probably didn't help matters either. There are some reasons why you may want to renew your health and fitness agenda, whatever they may be, having a good cleanse is a good place to start. 
Cleanse and Reset
Over time, toxins build up in the body and this can cause many issues and manifest in different ways. Think of your body as a machine, if it is not well kept then faults and flaws will quickly drive the message home that all is not well! 
Sometimes, what the body needs is just a good clear-out. Poor food choices, lack of movement, excess stress, and inadequate levels of sleep can all inhibit the body's ability to function at an optimal level. 
Everything can be affected when the body simply becomes overrun with toxins that cause inflammation within the body. So, what can you do to rectify things? 
Here are a few ideas! 
Course correct! If you know that you have been failing yourself on aspects of nutrition, exercise, stress levels, and sleep- then it is never too late to course-correct. Take things one day at a time and implement changes to your daily lifestyle methodically and steadily. Small changes over time all add up. 
Look into cleansing and detox programs and/or supplements. Obviously, we cannot see the inside of our body, and often we don't realize that something is wrong until we feel or see the effects, such as, fatigue, skin complaints, poor digestion, and immune function. A cleanse/detox can get straight to the issue and begin working on the inside as you make those small, lifestyle changes to course-correct your health plan! 
Don't underestimate the power of vitamins, minerals, and nutrient-rich foods. It takes time for vitamins and minerals to do their work, whether you are eating more through better nutrition or by way of a supplement. Give things time to do their thing! It can take around 4-8 weeks before you start feeling the benefits of vitamins and minerals. Different supplements may work more quickly- especially if they have been specially formulated to act faster within the body. 
Hopefully, these little pointers can act as a bit of motivation to just get started! 
The Veggie Doctor is focused on creating healthier people! 
The Veggie Doctor is made of many individual brands, each serving customers in different ways, but all with a focus on enhancing people's health, fitness, and beauty. They are committed to helping people live longer, healthier lives. You can kick start your spring/summer reset with The Veggie Doctor. 
The Veggie Doctor's mission is to provide high-quality, custom-formulated, vegan supplements.
"All of our products are vegan because we believe it's more ethical, more sustainable, and healthier for you and the environment. We listen to our customers and have improved our products multiple times because of our feedback over the years. We never stop trying to make our products better!" The Veggie Doctor
The Veggie Doctor has another ground-breaking reformulation that is currently under testing and could be released in 6-12 months but for now, here is one of The Veggie Doctor's most effective health supplements, Luxor™. 
The Veggie Doctor's Luxor™ is ideal for Vibrant Skin, Strong Nails, and Healthy Joints (60 capsules)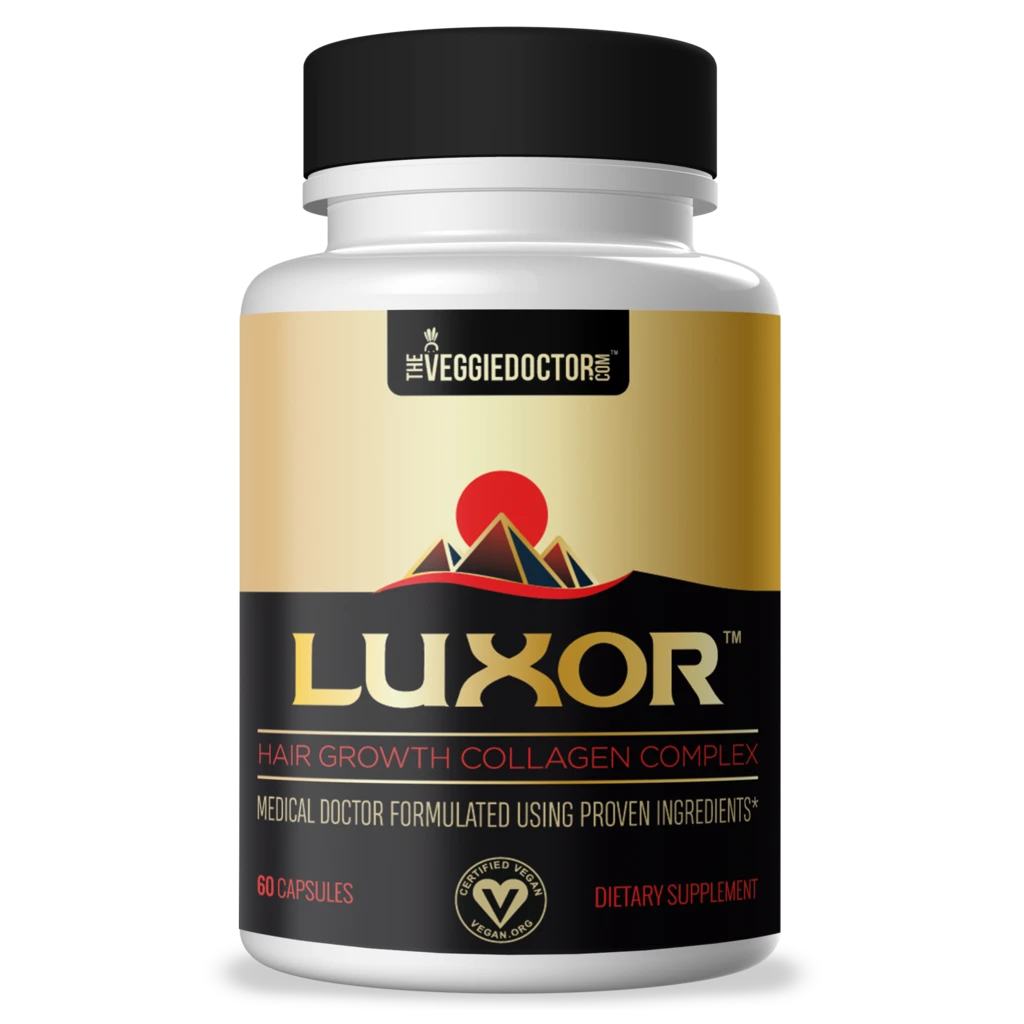 Luxor™ is a vegan collagen supplement with Biotin. It contains collagen-building vitamins which promote stronger, healthier-looking skin, supple joints, and thicker and faster hair growth. It is plant-based & vegetarian for your optimal wellness. 
Collagen is the most abundant protein in the body; however, it begins to wane from around 30 onwards. It can actually decrease by as much as 10% with each decade once levels begin to drop. 

Here's some more info on how this collagen boost can help you: 
You can power up collagen and deliver vital nutrients missing from your diet. This vegan collagen booster with added Biotin naturally supports thicker, fuller, hair growth, strong nails, vibrant skin, stronger bones, and healthy joints. 
You can recharge your skin to a whole new level. Collagen is vital for healthy skin, but you produce less of it as you age, this can cause unwanted wrinkles to creep in. With this collagen boost supplement, you can revitalize your skin. Consider it an age-defying wrinkle-busting Luxor collagen lift!
Staying active is crucial to well-being. As we age, it does get harder as we are more prone to stiff and achy joints. However, you can target stiff and painful joints by supplementing your natural collagen with this mighty Luxor collagen complex. It will help maintain healthy cartilage, protect your joints from stiffness and prevent bone loss. 
This powerful collagen booster contains the vitamins your body requires to naturally strengthen, regrow, lengthen and repair damaged hair. 
A bonus to this Luxor collagen booster is that it encourages a healthy heart and good circulation. It's a great way to naturally boost your wellbeing, have more energy, and just generally feel far better. And once you begin to feel better and have more energy, you can take further steps to improve your health! 
"We DON'T take private label supplements, slap a sticker on it, and call it a day. We take great pride that Veggie Doctor™ products are custom formulated and manufactured using the highest quality standards"- The Veggie Doctor 
​* In partnership with our friends at The Veggie Doctor  * Photo courtesy of The Veggie Doctor
* These statements have not been evaluated by the Food and Drug Administration. This product is not intended to diagnose, treat, cure or prevent any diseases or illnesses.
* The information available on ewellnessmag.com, including text, graphics, and other materials are for informational purposes only. Reliance on any information in ewellnessmag.com is at the user's own risk. Sponsored product placement may appear in the article. The visitor of this website acknowledges that the information available on or through ewellnessmag.com is not and is not intended to be a substitute for professional medical advice. Copyright © 2022 Brawo Press, Inc. All rights reserved.