Imagine it – the alarm sings its early morning serenade, nudging you from slumber. Perhaps you resist, willing the day to hold off for just a moment more. But the dawn is relentless, ushering in a new day of opportunities.
The first rays of light are your call to action: "embrace the day!" It's during these initial moments that you set the tone for the hours to come, shaping your attitude and mood.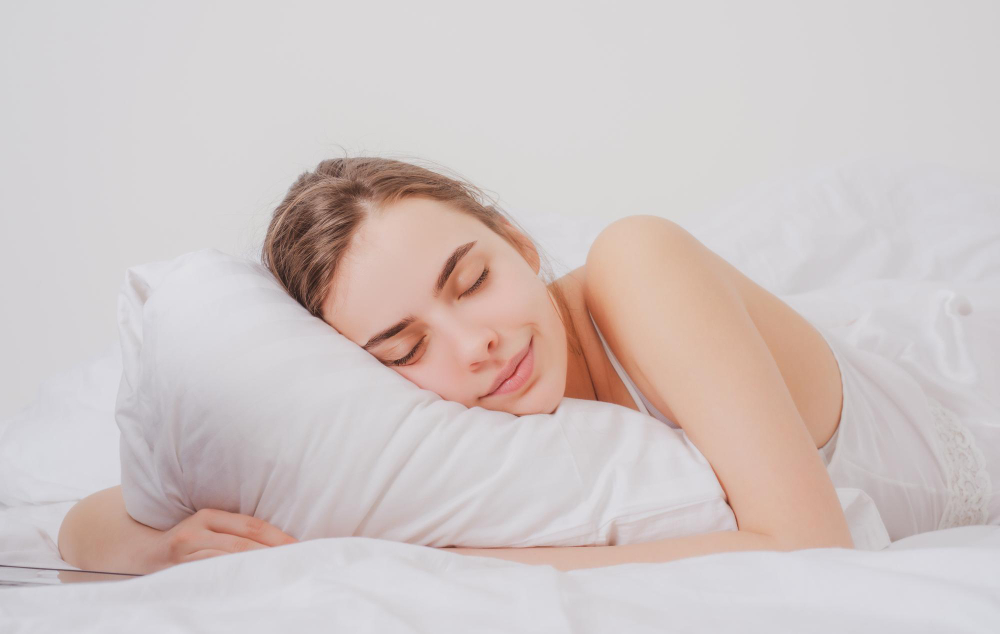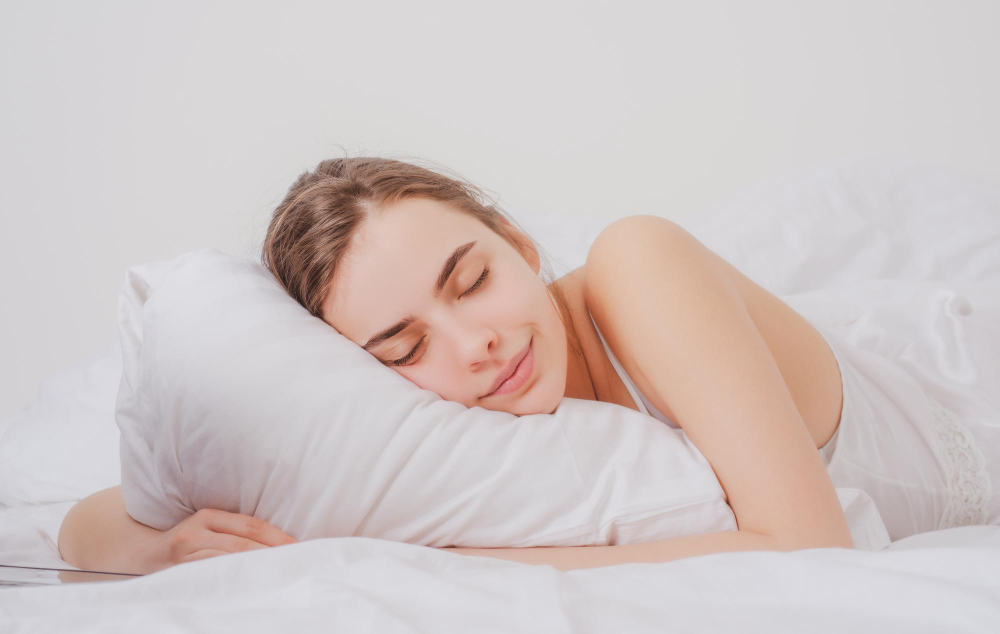 How do you greet the sunrise? Is it with a groan of dread at the thought of work, errands, and endless to-do lists? Or do you welcome the day with optimism, a positive energy that tells both you and the world around you: "I've got this"?
These early morning moments, often dreaded, are in fact precious. They offer a chance to clear your mind, plan your day, and decide how you'll tackle every task on your list.
Starting your day with positivity has many obvious benefits. However, one of the not-so-obvious results of starting and staying positive is its impact on others. Your upbeat mood can reverberate through your family, partners, and colleagues.
You might wonder, "are others really affected by my mood?" The answer may surprise you.
Your mood and its effects on others
Think of it as an emotional cold – it starts with a feeling of lethargy, followed by a bout of irritability, and before you know it, you're in the throes of a full-blown bad mood.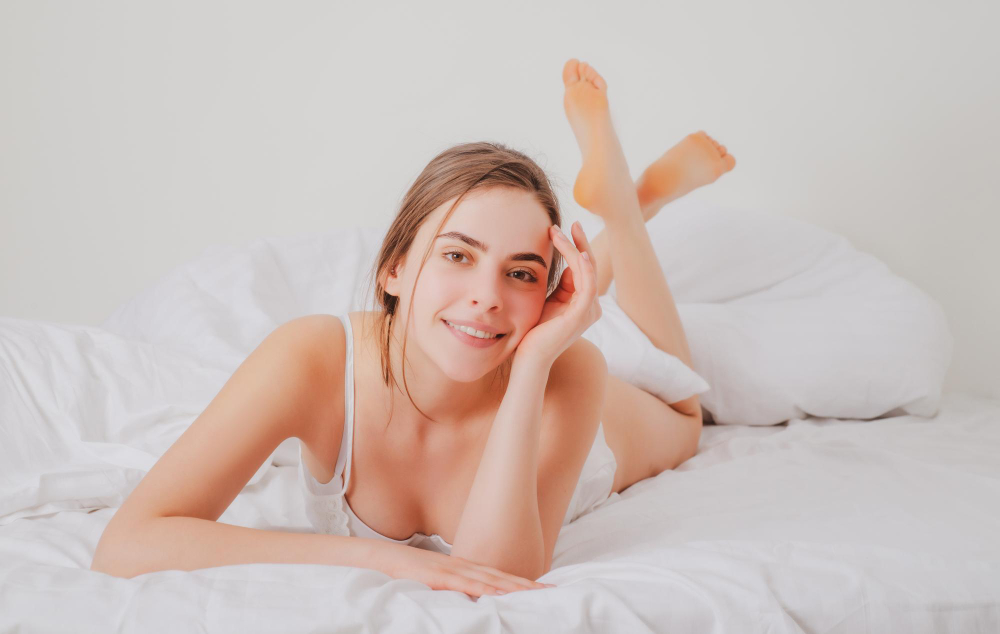 Just like how physical illnesses can spread, your mood can also 'infect' those around you. The closer your relationship with someone, the more time you spend with them, and the more they respect you, the more susceptible they are to your emotional state.
Research shows that we are naturally prone to catching others' emotions. If you wake up grumpy, your kids or partner will notice, and it may influence their day.
How often have you experienced this – a morning battle with fussy kids reluctant to go to school or a partner in a sour mood can drain your own positive energy. You might dwell on their negativity, which can gradually dampen your spirits.
While it's unrealistic to expect constant positivity, there are steps you can take to start your day on the right foot, helping both you and those around you put their best foot forward.
Ways to start your day off right.
Get Quality Sleep: It's impossible to talk about improving your mood without mentioning sleep. Numerous studies attest to its benefits. It improves nearly all the chemical processes in your body, your metabolism, and of course, your mood.
Everyone is different. Whether you need six hours or ten hours, the quality of your sleep is paramount. Suppose you toss and turn all night, or you wake up multiple times a night from discomfort – you need to make a change.
Establishing a sleep routine and investing in high-quality sleep products (which we'll discuss later) can make a world of difference.
Exercise regularly: Here's another tip that's right up there with quality sleep. It's backed by more research than you can fit into ten articles. Exercising releases endorphins (feel-good chemicals) into the body. This chemical boosts your mood and reduces stress.
Try to get 30 minutes of vigorous exercise at least three times weekly. You should also get up and move daily. A morning walk or run before your day begins is a great way to start.
Meditate daily: This isn't as esoteric or exotic as you might think. It's not about incense and chanting. It's about clearing your mind of clutter and focusing your thoughts.
Doing this before your morning exercise (after you're fully awake) will help you organize the day in your head before it starts. It doesn't take long. Just five minutes can make a big difference. And there's a wealth of free information and guided meditations online.
The great thing about learning to clear your mind through meditation is that once it becomes a habit, you can use it throughout the day. This will help you decrease and handle stress during the day.
Resist the urge to reach for your phone: Unless, of course, you're currently reading this on your mobile device – in that case, carry on! But once you've finished, set it aside. Starting your day by immersing yourself in emails and social media can stimulate a reactive rather than proactive mindset, often sparking negative emotions. Instead, prioritize your morning rituals of exercise and meditation before diving into the digital realm.
Practice gratitude: This can often be overlooked in our busy lives. The worry and stress from day to day can cause you to lose focus on what matters.
So, take a minute, and say aloud what you're grateful for. It could be the job you're heading to, your children, or just the fact that there's food in the refrigerator.
While there are many more strategies to enhance your mood, such as maintaining a balanced diet and staying organized, the foundation of a great day is a good night's sleep.
If you're not getting proper sleep, your whole day will be thrown off. That's why it's number one on this list! And keeping your body properly aligned and comfortable is key to getting your sleep right.
The family that runs Honeydew Sleep knows how important this is to everyone. They set out to change the way the world sleeps through research, trial and error, and customer feedback. And there has been a flood of positive feedback.
The Honeydew story.
Coming from a background of brick and mortar mattress stores, the Honeydew family actually started in the sleep industry back in the late 1970's. As their stores grew and sleep technology improved, they began to focus more and more on the science of sleep and alignment.
Around 2014, they had the realization that despite all of the advancements in mattress technology, no real thought or innovation had been put into improving pillows, which play just as crucial of a role in your support and comfort. Despite having well over 50 different pillows available in their stores, they found themselves personally unsatisfied with their quality and support, and knew that their customers felt the same way.
Crafty people by nature, they began to experiment with different filling materials. They knew it needed to be comfortable, cool, and supportive. Most of all, this pillow needed to be adjustable, so that you could dial in the perfect support for your body.
After countless prototypes, they struck gold with a unique filling containing 100% CertiPUR-US certified copper-infused foam. A blend of 3 different components, their patent-pending fill offers superior cooling capabilities compared to gel-based foam, while supporting your neck and reducing pressure on your ears. The result? A pillow that stays cool, never flattens out, and feels incredibly luxurious.
Honeydew Sleep has grown to now offer eight pillows, luxury sheets, and pillowcases crafted from organic silk and bamboo fabrics. This family-run business takes pride in maintaining full control over the quality of their products, and still makes all of their pillows by hand in their Southern California factory.
Their products have garnered rave reviews in many national publications and have won several awards. Once you try a Honeydew Sleep product, you'll understand why.
One product, however, has been the favorite among their customers since 2018. If you have trouble getting comfortable at night, you'll want to take it for a 60-night risk-free trial.
The Scrumptious Side Pillow
A luxurious combination of comfort and support, giving you proper alignment and pain-free sleep.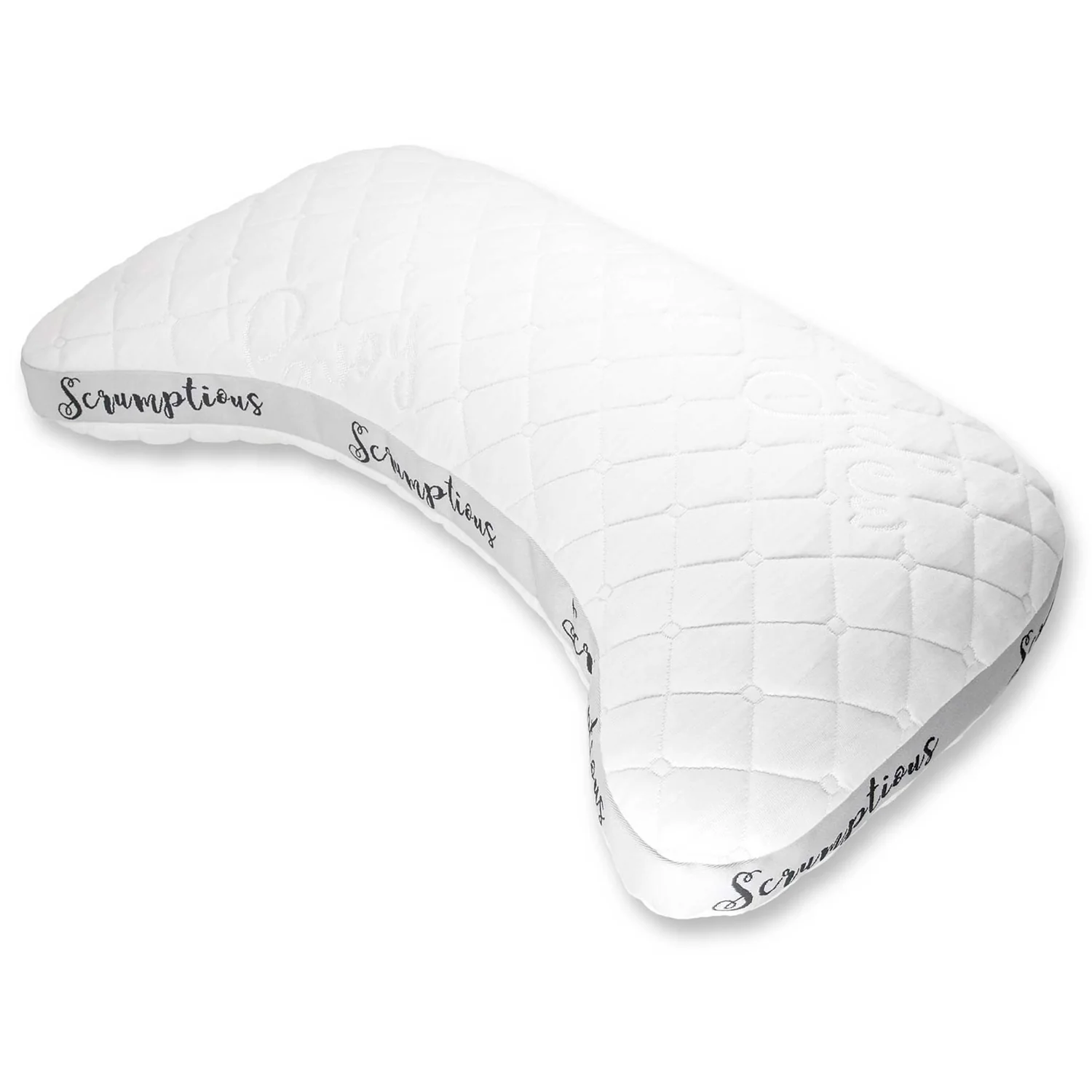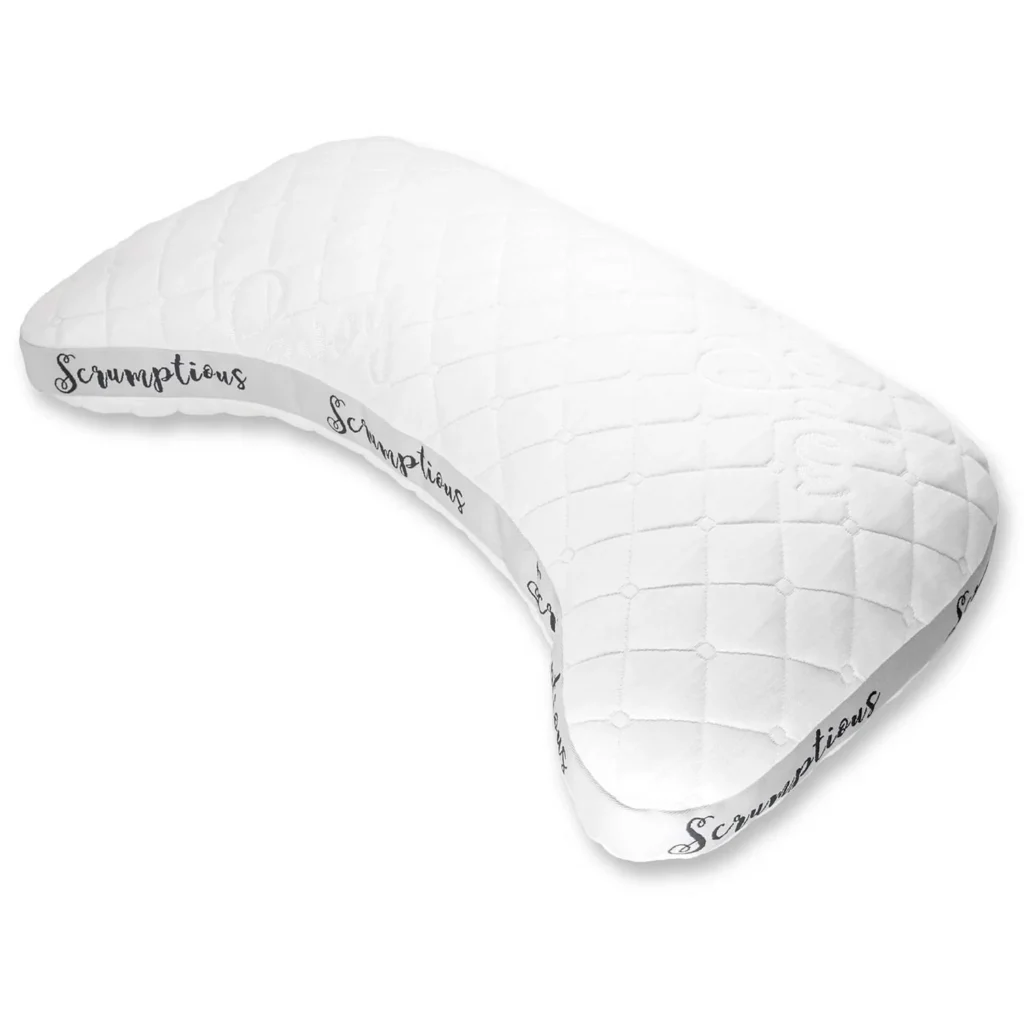 After years of development, the first Honeydew pillow was released, and immediately caused quite a sensation. The Scrumptious Side Sleeper cradles your neck and shoulders, providing unparalleled comfort.
Each element of this pillow has been meticulously chosen to guarantee your ultimate goal – a restful night's sleep.
Wake up refreshed and ready to conquer the day. Every pillow features a hidden zipper where their unique fill can either be added to the pillow or taken away. To adjust the height and firmness. After all, just like clothing, there's no one-size-fits-all when it comes to pillows.
And, in keeping with the Honeydew promise of great sleep – you'll receive free fill for life.
The reviews continue to pour in about the Scrumptious Side Sleeper Pillow. Like this one from Angela C. Her long and glowing testimonial ended this way –
It has made a HUGE difference! I highly recommend this pillow, it truly is worth it, you really can't put a price on quality sleep and waking up pain free. Thank you Honeydew Fam
Waking up pain-free and well-rested is the first step in starting the day in a good mood.
Try your Honeydew pillow for 60 nights, risk-free.
If this isn't the best pillow you have ever slept on, return it at no cost.
So, take control of your day. Start it off right, in the right mood. And watch as your positive charge on the day spreads to your friends, co-workers, and loved ones.
* In partnership with our friends at Honeydew Sleep.* Photo courtesy of Honeydew Sleep
* These statements have not been evaluated by the Food and Drug Administration. These products are not intended to diagnose, treat, cure or prevent any disease.
* The information available on ewellnessmag.com, including text, graphics, and other materials is for informational purposes only. Reliance on any information in ewellnessmag.com is at the user's own risk. Sponsored product placement may appear in the article. The visitor of this website acknowledges that the information available on or through ewellnessmag.com is not and is not intended to be a substitute for professional medical advice. Copyright © 2023 Brawo Press, Inc. All rights reserved.